38 Years of The Best Student Furniture Experiences in Sales & Leasing
As we reflect upon the last 38 years of incredible growth, we have been so very fortunate to have been a driving force in the evolution of student furnishings. We have enjoyed invaluable years of collaboration and consultation with nationwide leaders in student housing. Together with our friends and partners, we have developed an incredible system and philosophy that has commanded great success and is ever expanding to meet the challenges of today's environments.
Every project is a new adventure. Whether you are building from ground up or retrofitting a rehab community, each entity has a unique personality. We will listen to your goals and specific needs for the site. We will help you design a look and create a winning combination of products to emphasize the incredible features your entire project holds.
We welcome you to our new website. We invite you to review the Samples of Our Success in our customized Student Housing Division Gallery. Whatever you can envision we can materialize. Give us a call about how we can benefit your organization with purchase or lease options. We hope you enjoy the tour!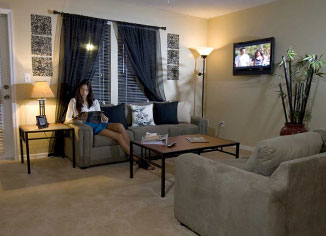 Stylish + Durable + Dependable = Value